Events
Events Calendar
Cupcakes + Conversation with Alum Robert Trimble, MD
Wednesday, November 30, 2022
2:00 pm - 3:00 pm
Location: CPE 2.802F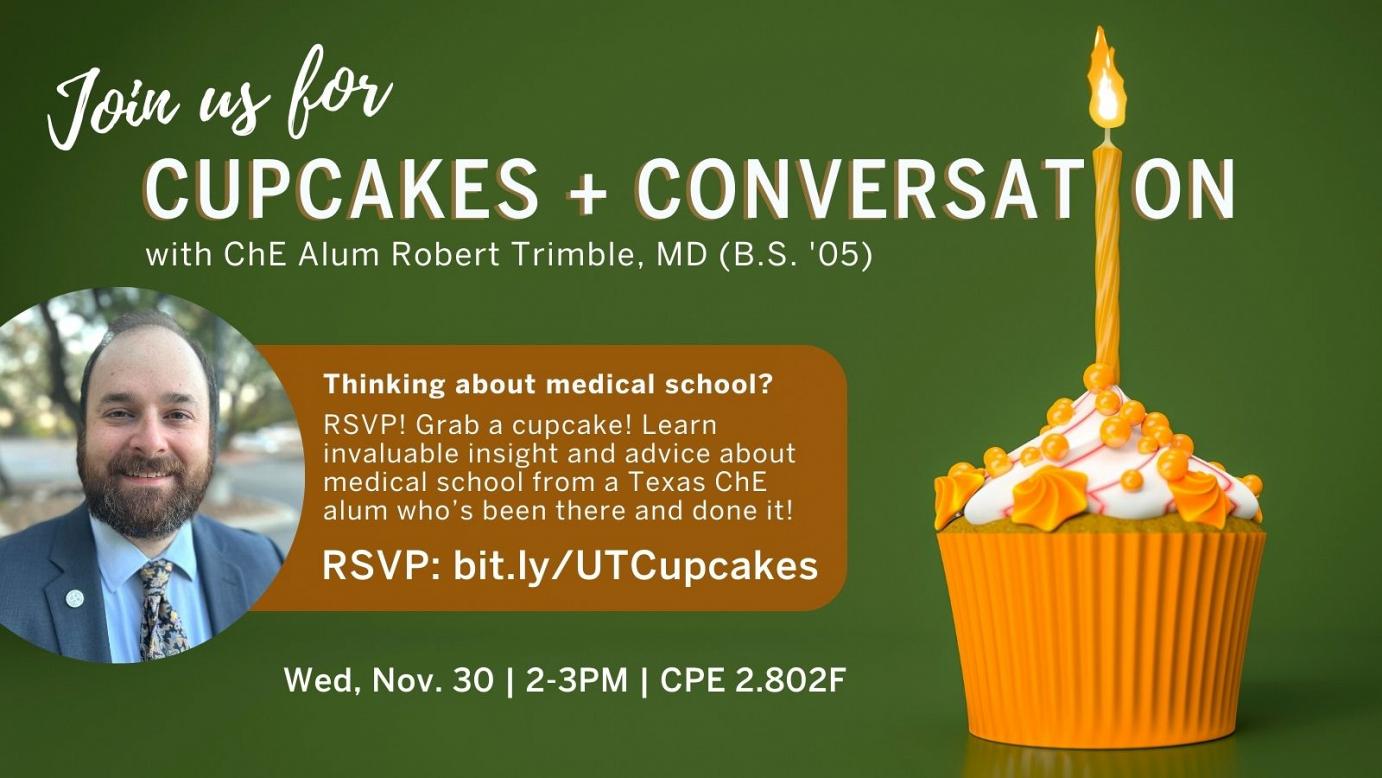 Interested in going to medical school?
Join an informal chat with Texas ChE alum Robert Trimble, MD. on Wednesday, November 30 from 2-3PM.
Dr. Trimble graduated with a B.S. in chemical engineering from Texas ChE in 2005 before going on to obtain a medical degree from the Texas Tech University School of Medicine in 2011. He completed his residency training in pediatrics at the University of Texas Health Science Center at San Antonio.
Dr. Trimble is a Fellow of the American Academy of Pediatrics and a board-certified pediatrician practicing at the Northeast Pediatric Associates PA in Schertz, Texas. He enjoys teaching and providing education to help patients lead healthy lives. His areas of interest include nutrition, safety in youth sports, and special health care needs.

RSVP, grab a cupcake and learn invaluable insight and advice about medical school from a Texas ChE alum who's been there and done it.
Speaker: Alum Robert Trimble, MD