About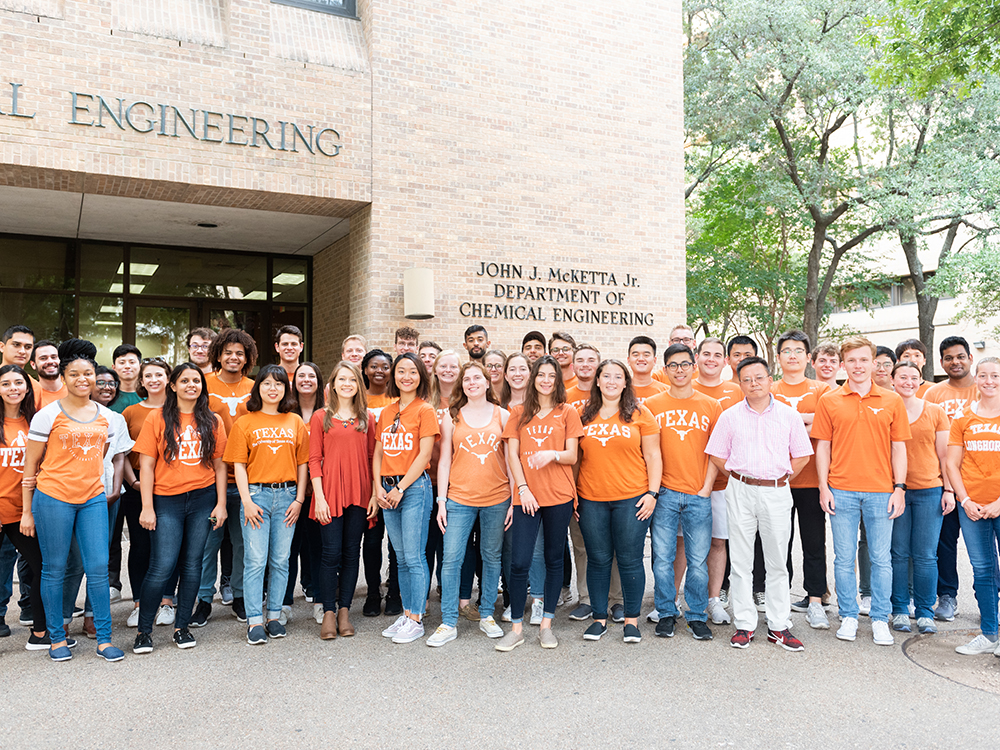 At the McKetta Department of Chemical Engineering at The University of Texas at Austin, we lead pioneering research in vital areas such as energy and the environment, human health, materials and manufacturing. We educate students who go on to transform industries, benefit society and improve quality of life. Our undergraduate and graduate chemical engineering programs are ranked #5 in the nation by U.S. News & World Report. And with more than 8,000 alumni around the planet innovating, inventing, and leading, we embody the UT vision: what starts here changes the world.
The mission of the McKetta Department of Chemical Engineering is to provide a superior chemical engineering education grounded in the fundamentals of science and engineering. Through research, scholarship, and service, the department and our graduates will develop the technological advances of the future that improve society and quality of life. Our program is distinguished by a culture of research and innovation, entrepreneurial spirit, interdisciplinary problem-solving, scholarship, and technological impact.
Graduates are expected to:
secure leadership roles in careers with industry, academia, and/or government.

serve as thought leaders at the forefront of chemical engineering by performing original and cutting-edge research.

demonstrate exceptional scholarship and service in their communities and will use their expertise to improve society through technological innovation.

promote and instill an ethic for lifelong learning.