Students Amongst those Awarded NSF Graduate Research Fellowships
March 29, 2023
Four students in the McKetta Department of Chemical Engineering are amongst those named into the 2023 National Science Foundation Graduate Research Fellowship Program.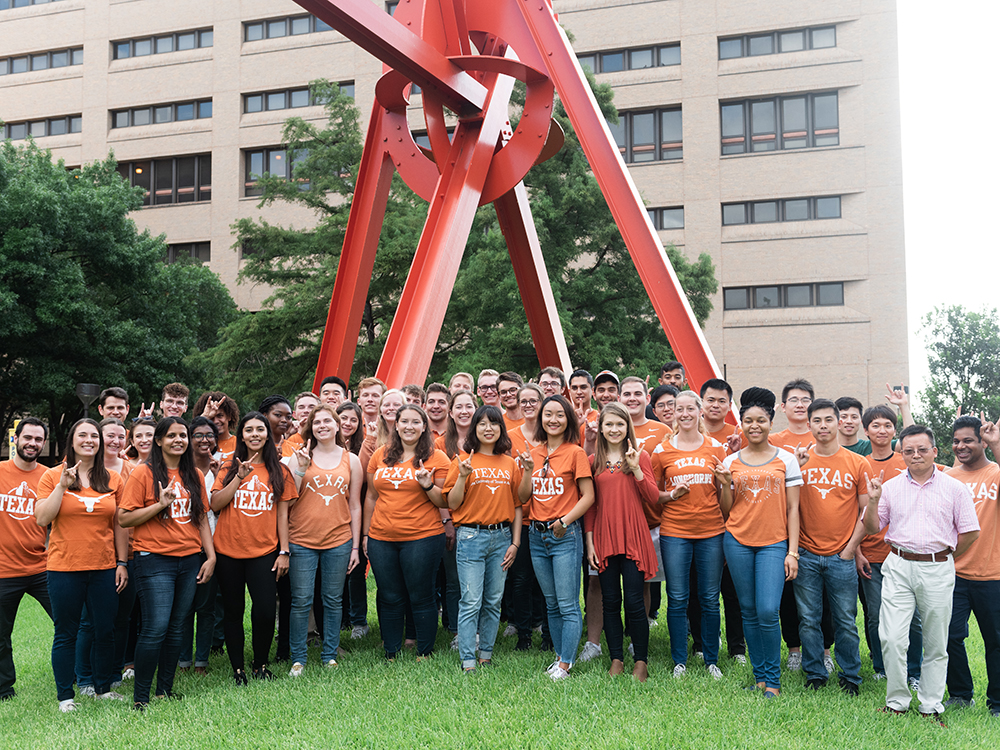 The National Science Foundation (NSF) Graduate Research Fellowship Program (GRFP) is the country's oldest fellowship program, dating back more than 70 years, that directly supports graduate students in various STEM fields.
The following students are amongst those Nationally recognized:
Anastacia Marie Mercado De Gorostiza – Undergraduate Senior, Prof. Brian Korgel Lab
Matthew Santoso – Undergraduate Senior, Prof. Joan Brennecke Lab
Rebecca Tafoya – Graduate 2nd year, Prof. Delia Milliron Lab
Carolyn Watkins – Graduate 2nd year, Prof. Adrianne Rosales Lab
The GRFP aims to ensure the vitality of the human resource base of science and engineering in the United States and reinforces its diversity. The program recognizes and supports outstanding graduate students in NSF-supported science, technology, engineering, and mathematics (STEM) disciplines who are pursuing research-based master's and doctoral degrees at accredited United States institutions.
The five-year fellowship provides three years of financial support inclusive of an annual stipend of $37,000, along with a $12,000 cost of education allowance for tuition and fees (paid to the institution), as well as access to opportunities for professional development available to NSF-supported graduate students.

Since 1952, NSF has funded more than 60,000 Graduate Research Fellowships out of more than 500,000 applicants. Currently, 42 Fellows have gone on to become Nobel laureates, and more than 450 have become members of the National Academy of Sciences. In addition, the Graduate Research Fellowship Program has a high rate of doctorate degree completion, with more than 70 percent of students completing their doctorates within 11 years.
Meet the Recipients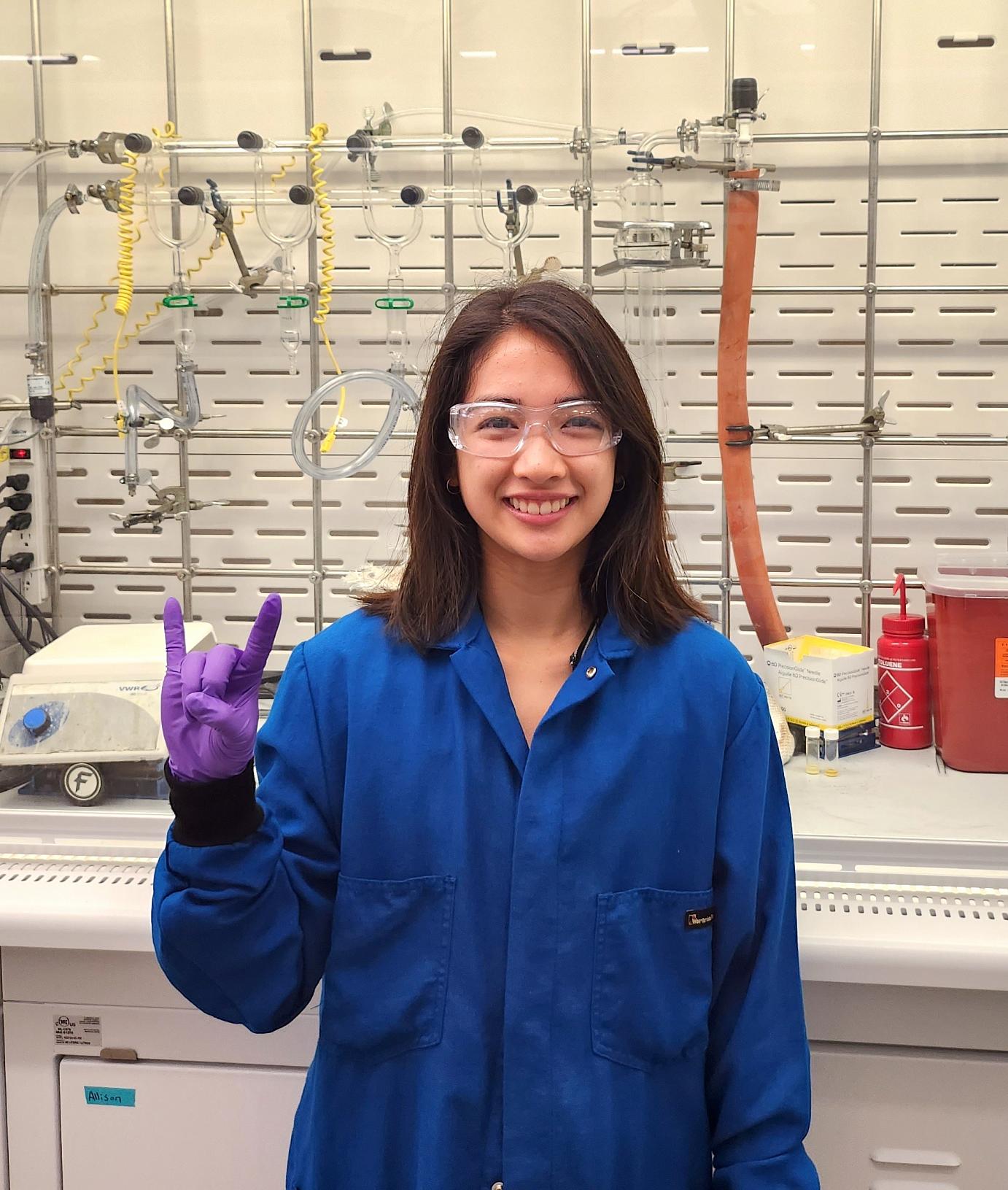 Anastacia De Gorostiza
Undergraduate Senior, Prof. Brian Korgel Lab
"Working in the synthesis and stability of perovskite nanocrystals as they pertain to solar cell applications, I am extremely grateful to receive the NSF GRFP. In my future graduate research, I am hoping to continue to pursue my interests in nanocrystal synthesis, properties, and applications. I would like to thank Dr. Brian Korgel and the Korgel Group, Dr. Anuradha Agarwal of MIT DMSE, and Dr. Yangning Zhang of the Sargent Group at the University of Toronto for all their mentorship throughout my undergraduate research career."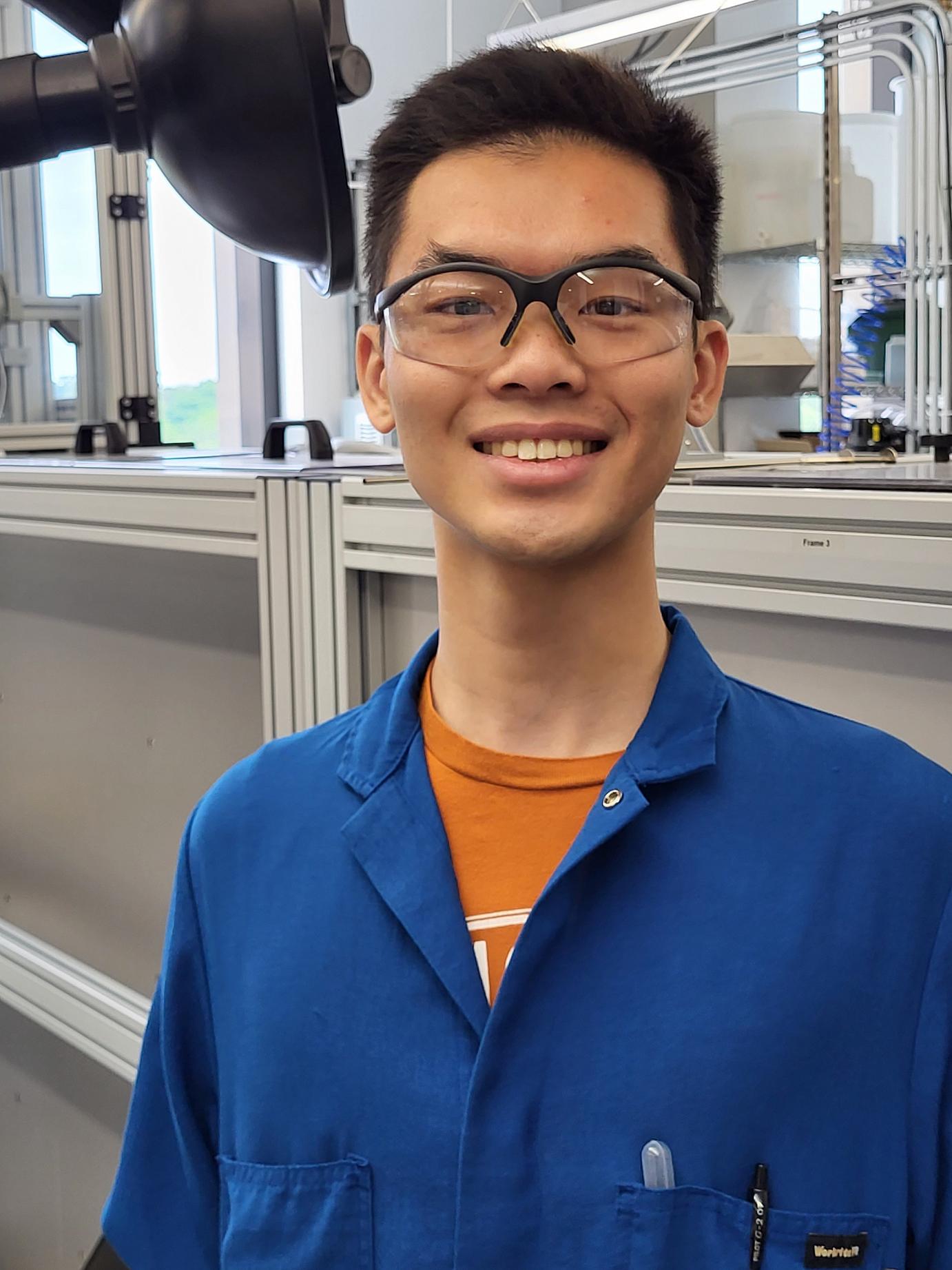 Matthew Santoso
Undergraduate Senior, Prof. Joan Brennecke Lab
"I am honored to have been awarded the NSF Graduate Research Fellowship. I will continue my Ph.D. research at UC Berkeley, where I will work on developing more energy-efficient and sustainable separation technologies. I am extremely grateful to Profs. Benny Freeman, Joan Brennecke, Adrianne Rosales, and their respective research groups for their support and mentorship throughout my undergraduate research experience. My current research focuses on characterizing microstructures in asymmetric membranes to improve their gas separation performance."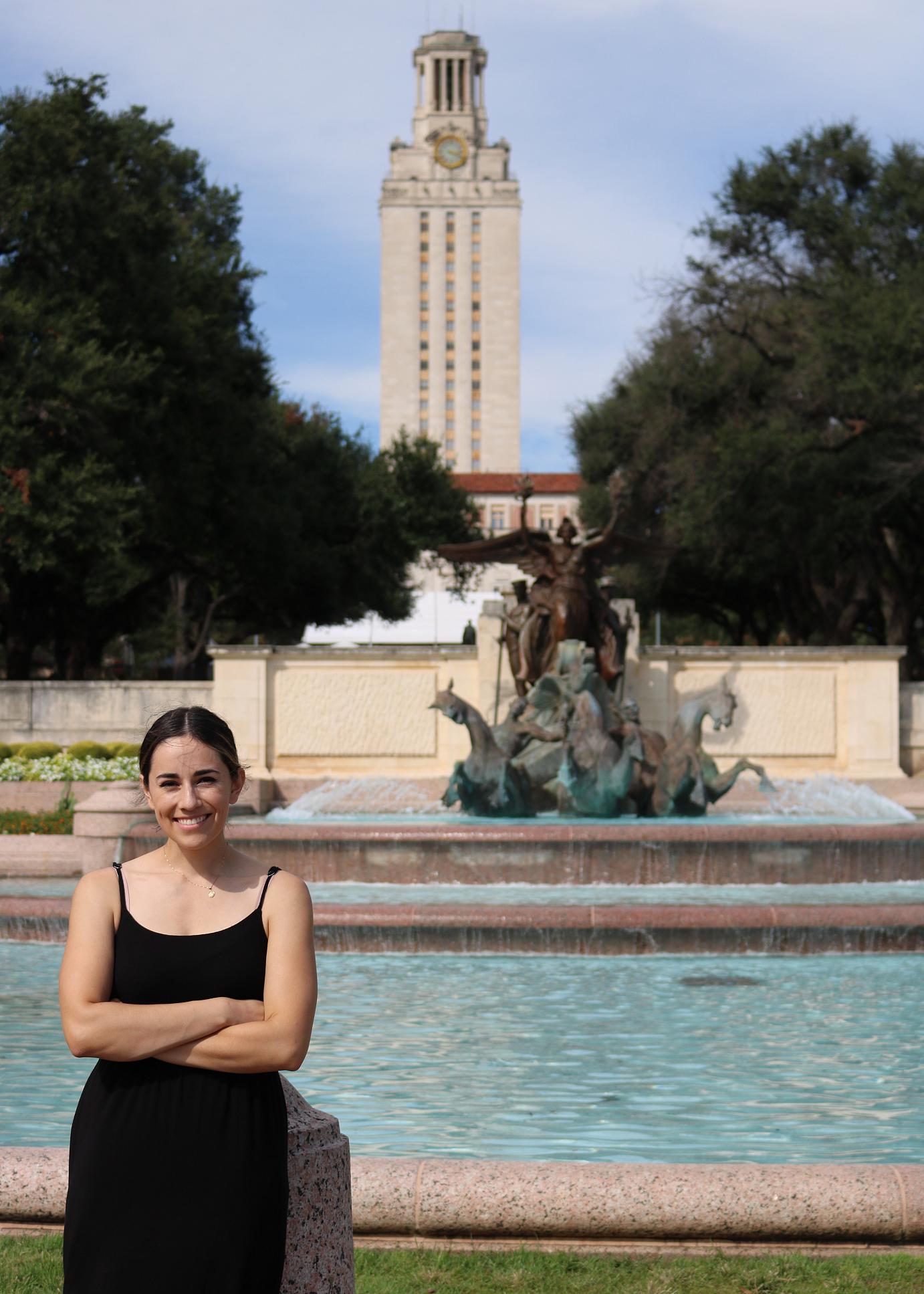 Rebecca Tafoya
Graduate 2nd year, Prof. Delia Milliron Lab
"To my friends in STEM research: If you ever feel like it is unfair that you have to work so much harder than other people, it is okay to feel that way. You don't have to be the smartest person in the room to succeed, you just have to keep trying. This was the fourth fellowship that I applied for and I did not succeed with the first three. I applied for the DOE IBUILD, DoD NDSEG, DoD NDSEG (again), and NSF GRFP before I finally received this fellowship. Special thanks to my advisor, Professor Delia Milliron for teaching me the importance of perseverance. Persistence is key."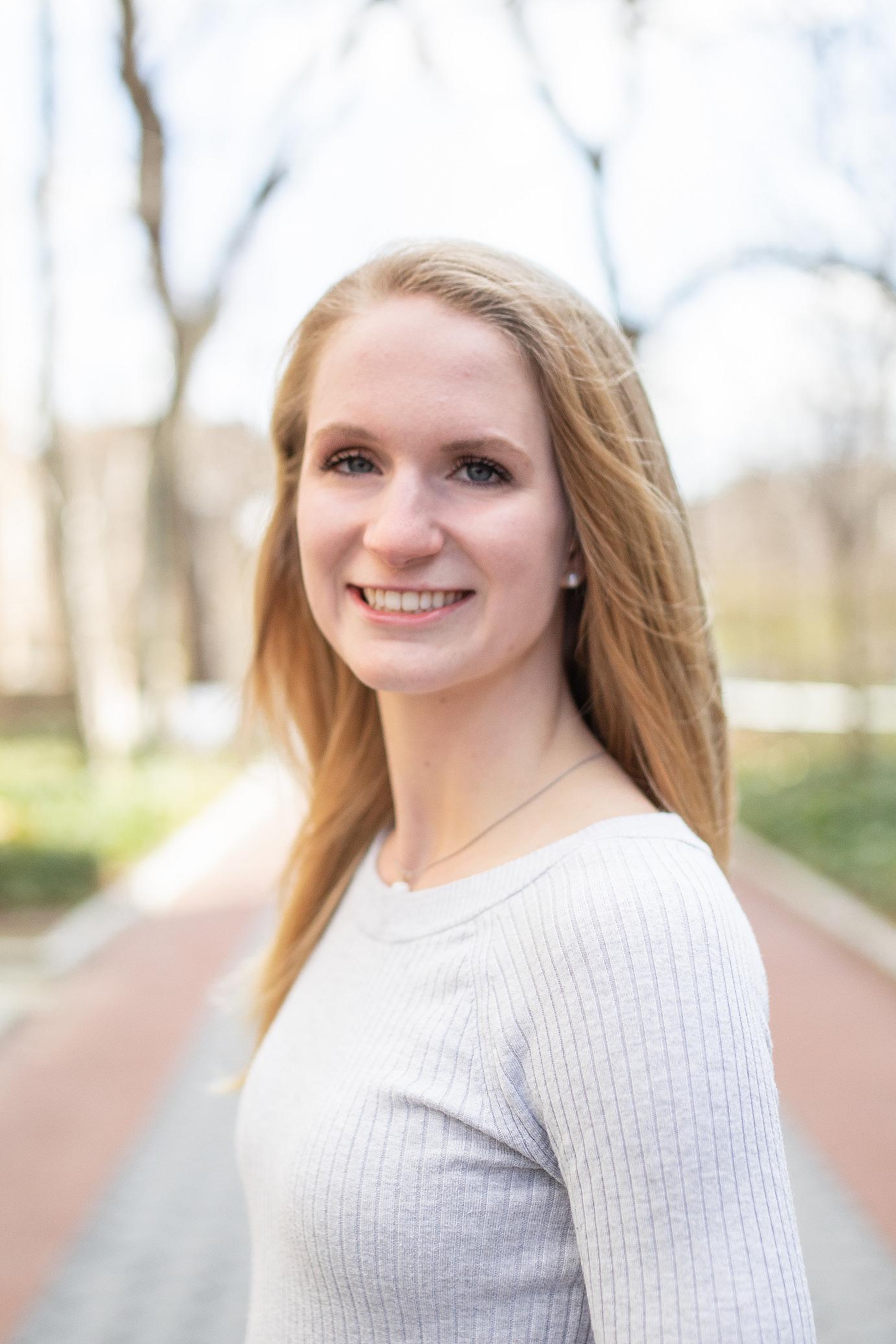 Carolyn Watkins
Graduate 2nd year, Prof. Adrianne Rosales Lab
"A big thank you to my amazing advisor Dr. Adrianne Rosales and everyone else who has pushed me to be a better scientist! This award will support my research on bioactive hydrogels for controlled drug delivery."