Nearly two years after COVID-19 vaccines entered widespread use, the Cockrell School of Engineering and the College of Natural Sciences have launched Texas Biologics, a cross-disciplinary effort made up of world-renowned faculty members and researchers working across all areas of therapeutics.
Led by an executive committee that includes George Georgiou, professor of chemical engineering and molecular biosciences who also leads the Institute for Human Immunology and Protein Therapeutics; Jennifer Maynard, Texas ChE professor of chemical engineering; Everett Stone and Greg Ippolito, research associate professors in molecular biosciences and oncology, and vaccine developer Jason McLellan, professor of molecular biosciences and director of the Interdisciplinary Life Sciences Graduate Programs.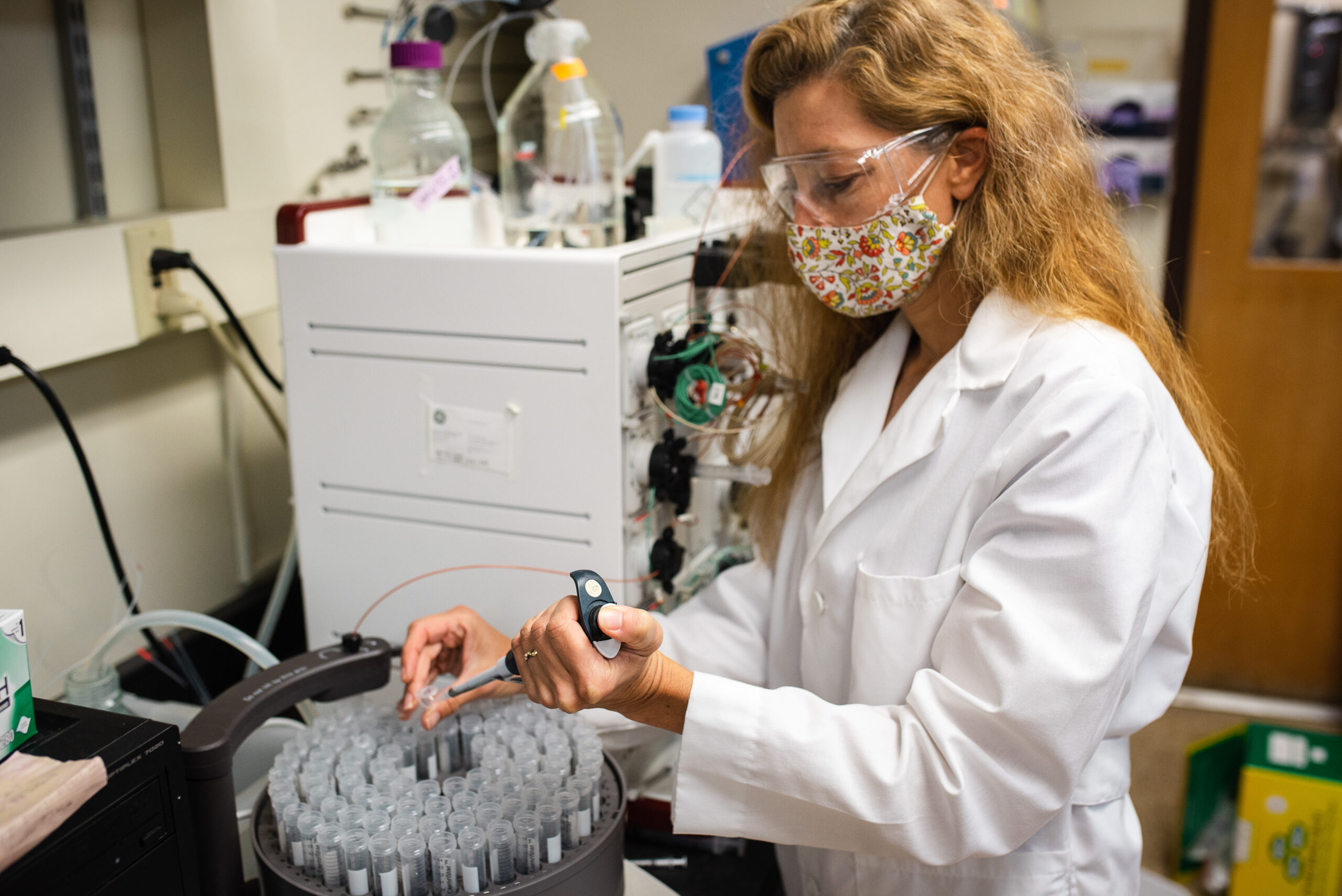 Texas Biologics which formalizes UT Austin's long history of success in protein therapeutics will focus primarily on biologic research and development for infectious diseases, oncology, neurological disorders, autoimmunity and inborn errors of metabolism. In contrast to chemically synthesized conventional drugs, biologics are composed of biologically produced substances such as proteins or nucleic acids or may be living entities such as cells and tissues.
"From cancer-fighting drugs to proven vaccines, few universities can match UT Austin's already impressive track record of success in biologics research and development," said UT Vice President for Research Daniel Jaffe. "The establishment of Texas Biologics will facilitate bringing together still more scientists, engineers, clinicians and inventors to advance new breakthroughs in medicine and save lives."
Texas Biologics' establishment was made possible by $5.7 million in initial seed funding that includes a $2.7 million philanthropic gift from Tito's Handmade Vodka.
"Philanthropic gifts have been pivotal in catalyzing Texas Biologics, a unique translational medicine initiative that seeks to capitalize from UT's deep research expertise and record of accomplishment in biologics research to foster the development of novel therapeutics to meet unmet challenges in human health," Georgiou said. "We are thrilled to now be able to move forward with our highest-impact research projects and seek out additional collaborators for even more projects in the future."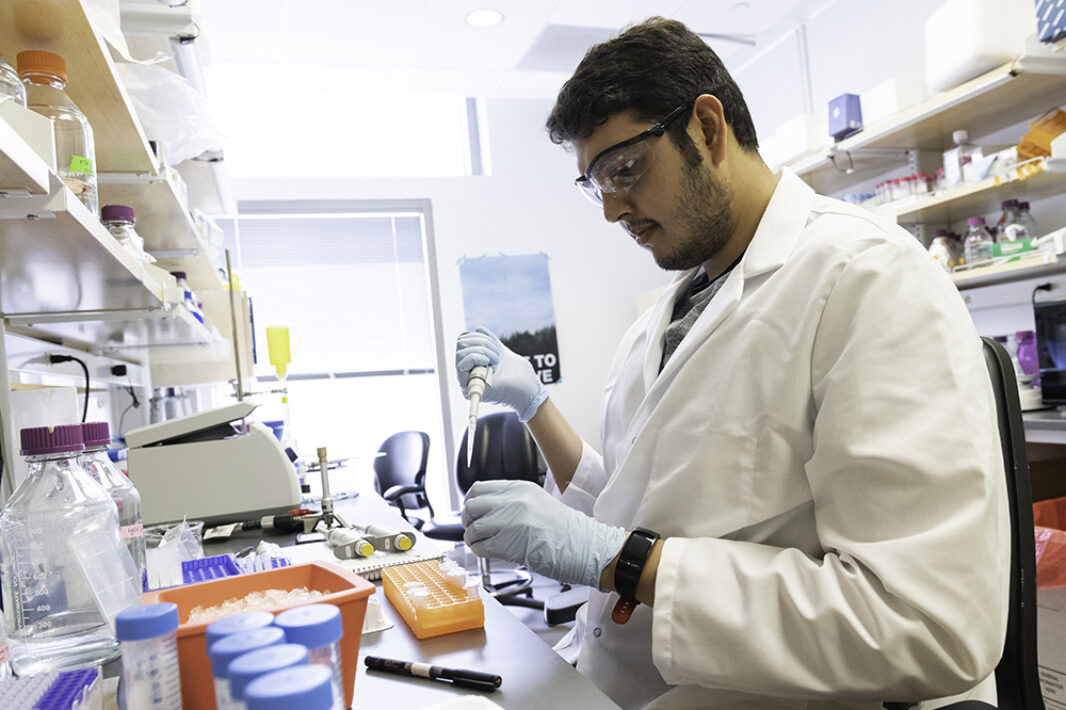 In 2020, a team of biologics researchers led by McLellan developed the stabilized spike protein that formed the basis for four leading COVID-19 vaccines and created a second-generation stabilized spike protein that is in several newer vaccine candidates. McLellan was also responsible for technology found in vaccines against respiratory syncytial virus that concluded positive phase 3 trials this past summer.
In 2016, the Food and Drug Administration approved a drug engineered by Maynard, Georgiou and chemist Brent Iverson for the treatment of anthrax. Georgiou and Stone have invented three protein-based drugs for the treatment of debilitating genetic diseases and have pioneered the development of therapeutic enzymes that serve to activate the immune system to fight cancer, all of which are in clinical or late-stage preclinical development.
Texas Biologics has formed at a pivotal time. The onset of the COVID-19 pandemic and the subsequent rise and fall of the viral variants have focused much of the world's spotlight on biologics and protein therapeutics, in particular antibodies. Biologics is one of the fastest-growing pharmaceutical sectors, representing over 26% of the new drugs approved in 2020.
The first Texas Biologics projects aim to develop a human enzyme immunotherapy for the treatment of cancer patients and a universal pan-coronavirus antibody therapy. The team recently announced the recipients of an initial set of four research grant awards to support faculty members and researchers across campus.
Texas Biologics will also help support and develop research cores, including the Center for Biomedical Research Support, start a histology core in the Dell Pediatric Research Institute and enhance partnerships with the Dell Medical School's Health Transformation Research Institute. Upgraded instruments and infrastructure in the Sauer Structural Biology Lab include equipment to produce higher resolution images of viruses.
Texas Biologics is taking a highly integrated approach to protein therapeutics that includes molecular design, validation, scale-up and manufacturing and regulatory filings, clinical trial design and therapeutic cost-benefit analysis. While this model is standard in industry, it is rare in academia. The success of this strategy results from the close collaborations between the Cockrell School of Engineering, College of Natural Sciences, College of Pharmacy and Dell Medical School.