Class of 2023: Where are they Headed?
May 16, 2023
2023 graduates experienced college differently. In March of 2020 COVID abruptly halted in-person classes, amongst a host of other daily life changes, challenging students to adapt quickly to online courses. The graduates of 2023 persevered. They are resilient and ready to change the world.
UNDERGRADUATES
Arya Saksena // Round Rock, TX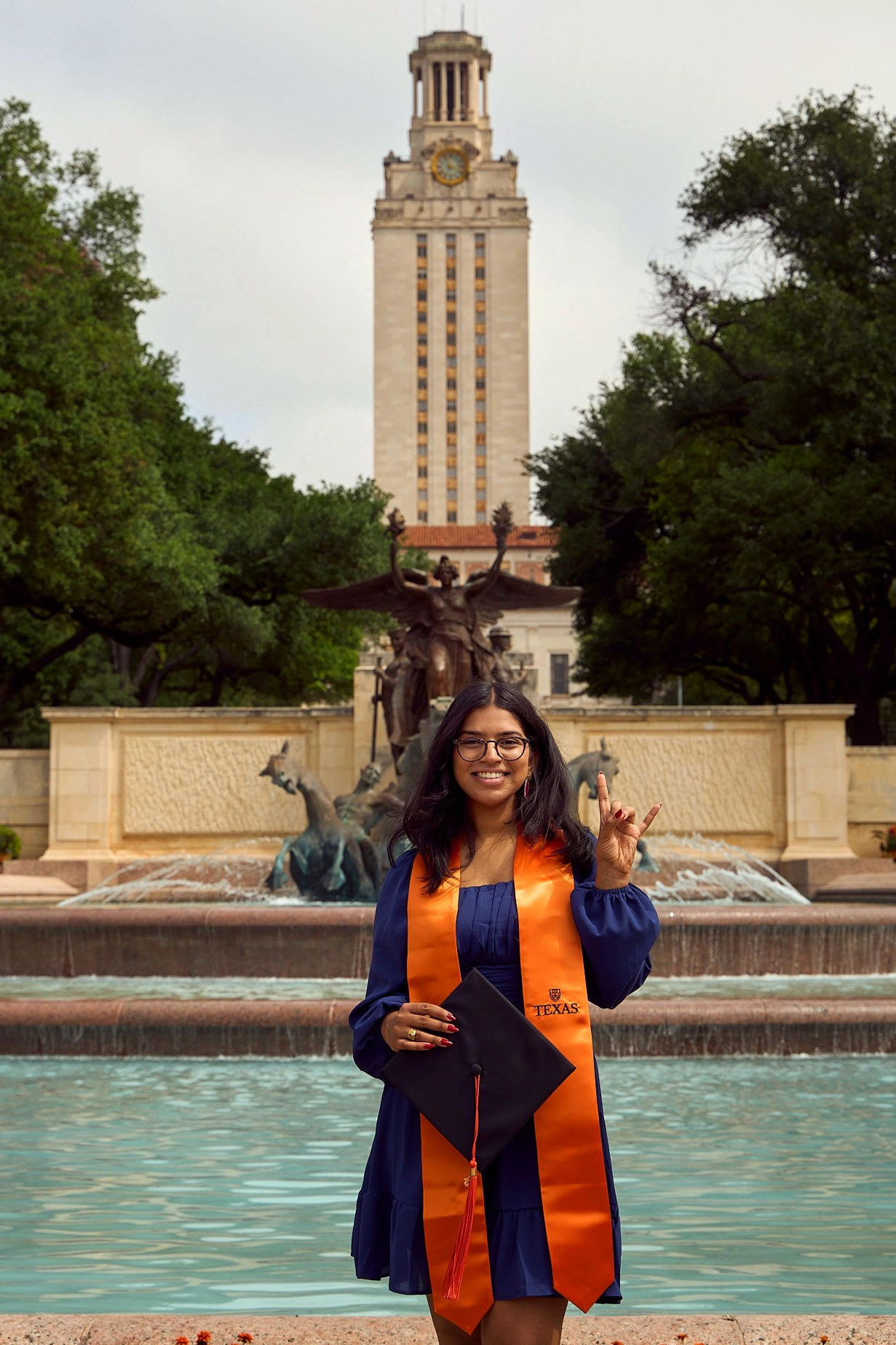 Q: What are your plans after graduation?
After traveling a bit this summer, I will join Texas Instruments as a Manufacturing Process Engineer in Dallas, TX!
Q: Your most memorable moment at UT…
One would have to be my first OXE banquet. Due to COVID, we stopped having in-person events, but eventually in the fall of 2021, our events returned to normal. It was just so heartwarming to spend time with all the OXE members, eat good food, and reminisce over the best moments from the semester.
Q: Tell us about your time at UT Austin and how you got involved?
During my freshman year at UT, I joined American Institute of Chemical Engineers (AIChE) to get more involved. Later that year, I started a chapter of Global Water Brigades with a friend, an organization dedicated to creating sustainable, clean water projects around the world. I joined an a cappella group to continue my love for singing! During my sophomore year I joined OXE, the chemical engineering honor society at UT Austin, and immediately fell in love with the community. I served as service chair for two semesters and vice president external for one semester.
I have met some of my best friends (and now future co-workers) through OXE and have enjoyed every bit of my time in that organization. For the Spring 2022 semester, I studied abroad in Edinburgh, Scotland, which was so incredible and taught me a lot!
Q: What was your most challenging ChE project or assignment, what did you learn from it?
Probably my Senior Design Project for CHE473K, purely due to the sheer number of hours and hard work that my team and I poured into it. I didn't know anyone in my group prior, but we all worked great together, and I'm glad for the opportunity to bond with them during the project. My biggest takeaway from that experience is that once you establish a set of ground rules and trust between team members, open communication and seamless teamwork will fall right into place.
Jerry Topete // The Woodlands, TX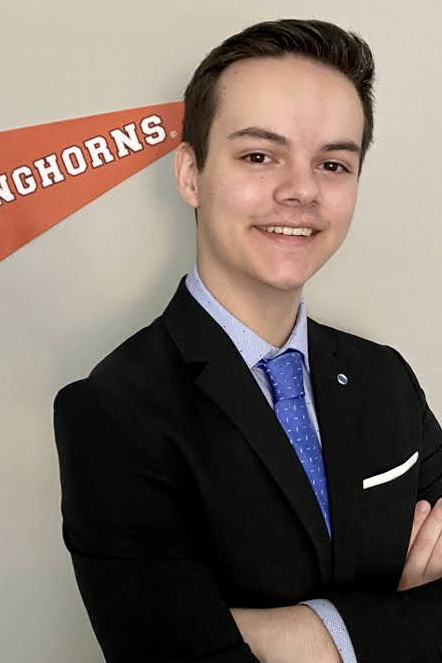 Q: What are your plans after graduation?
I am very excited to join Texas Instruments in Sherman, TX as a process /equipment engineer. I have always dreamed of being part of a manufacturing plant, and now I will get to do so for one of the world's largest semiconductor companies.
Q: Tell us about your time at UT Austin and how you got involved?
My time at UT Austin was amazing. During my freshman year, I became an undergraduate peer advisor, where I learned the ins and outs of the department, and quickly became able to help others. I also entered an a cappella group called The Ransom Notes, where I was able to let my artistic side shine through.
Despite COVID taking over my sophomore year, I was still able to make valuable connections with people at UT and within the department. Coming back to campus my junior year, I joined Tau Beta Pi, became a grader for ChE 350 Chemical Engineering Materials class, and was elected president of my a cappella group. Finally, throughout my senior year, I wrote an undergraduate honors thesis on the scheduling optimization of renewable energy systems, supervised by Dr. Juan Ruiz and Dr. Thomas Edison. I am very thankful for all my experiences here at UT; I felt recognized and valued, surrounded by all the wonderful people that were a part of my journey.
Q: Why would you encourage incoming freshmen to choose chemical engineering?
Chemical engineering is one of those high-difficulty, high-reward majors. You will be asked to use many different tools including a high-level understanding of science and engineering concepts, interpersonal skills and team building, and creativity and innovation. In return, you are able to open many doors of opportunity. You might stick around for a traditional engineering career path, but you are also able to pursue higher education and research, entrepreneurship, and even exploring other fields where engineering knowledge and concepts are welcome.
Q: Best advice for preserving mental health / support while in ChE program?
ChE is a difficult major. For me, I found that I love explaining concepts to people, which worked as a way to reinforce my own learning, and I was also welcomed into many study groups where I made many friends. Surrounding yourself with people in ChE is the best support system, since we are all experiencing the same hardships, but also the same joys.
Another thing I should mention that helped me with my mental health is to get involved in things outside of ChE, and generally, outside of engineering. I joined an a cappella group my freshman year, where I was able to have a creative outlet and a complete attention shift from all my challenging coursework. You also get to meet people outside of engineering, which fortifies your interpersonal skills as you get to meet people with completely different backgrounds, personalities, and aspirations. I plan to keep singing after graduation, I just have not found out the way to do so yet, but I feel like I need it now to be a complete person. I promise it will not be a waste of your time.
GRADUATE
Xin Yang // Taiyuan, China
Ekerdt Lab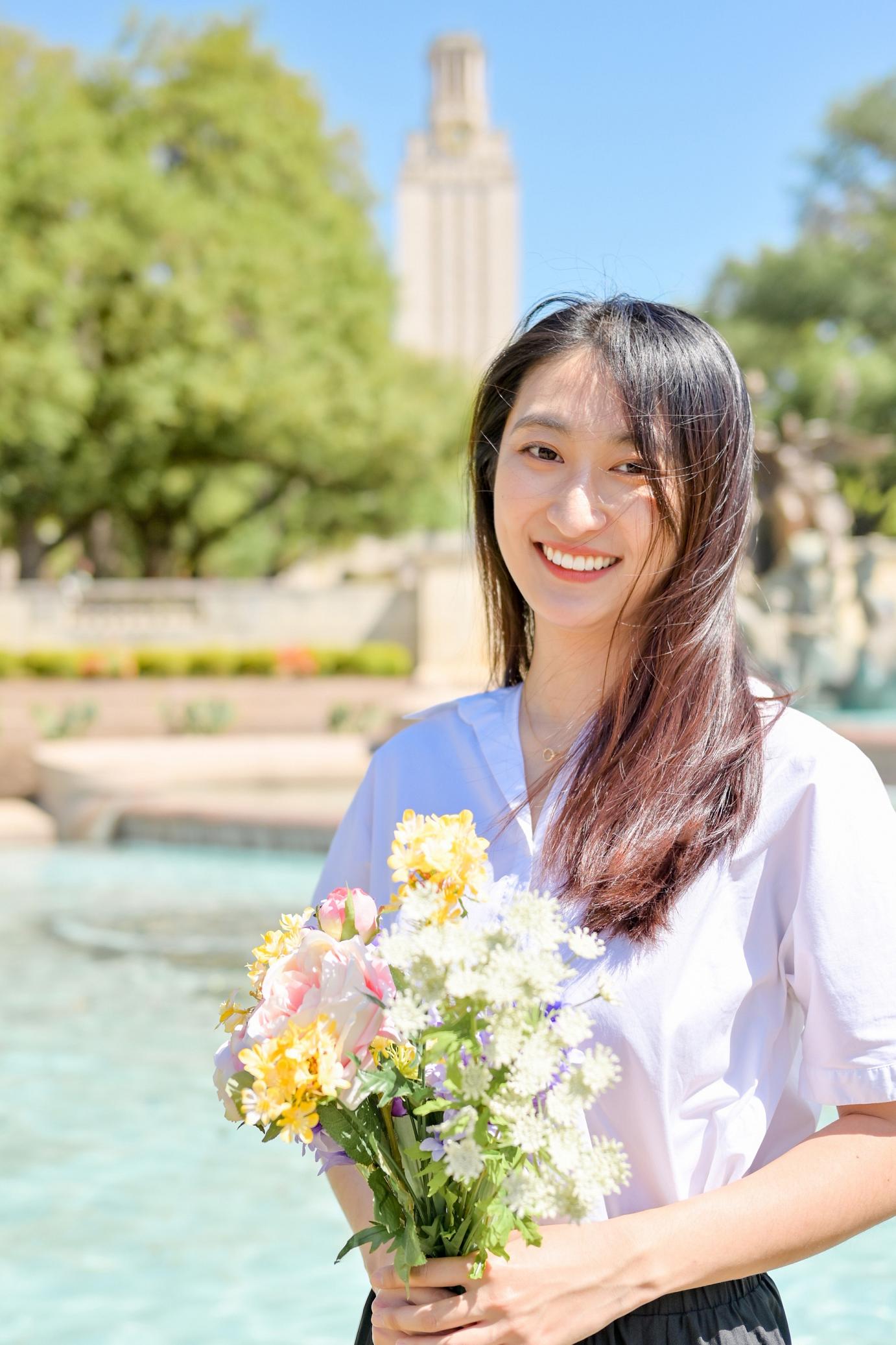 Q: Tell us about your time at UT Austin and how you got involved?
I joined Dr. Ekerdt's group in 2017. My work is focused on depositing atomic scale thin films of metals and metal oxides for electric devices. I first worked in NASCENT (Nanomanufacturing Systems Center) for few years, which connects the lab research and industry together. At NASCENT I worked with people from other departments, and connected with people from other companies, which is very helpful for my research and career development. Staff members in the department are also really pleasant to work with. I had a very memorable experience here.
Q: What are your plans after graduation?
I'm looking forward to travelling for two weeks before joining Samsung Austin/Taylor as an application engineer.
Q: Your most memorable moment at UT…
The most memorable moment is the day I saw everyone's face after six months of lockdown in 2020.